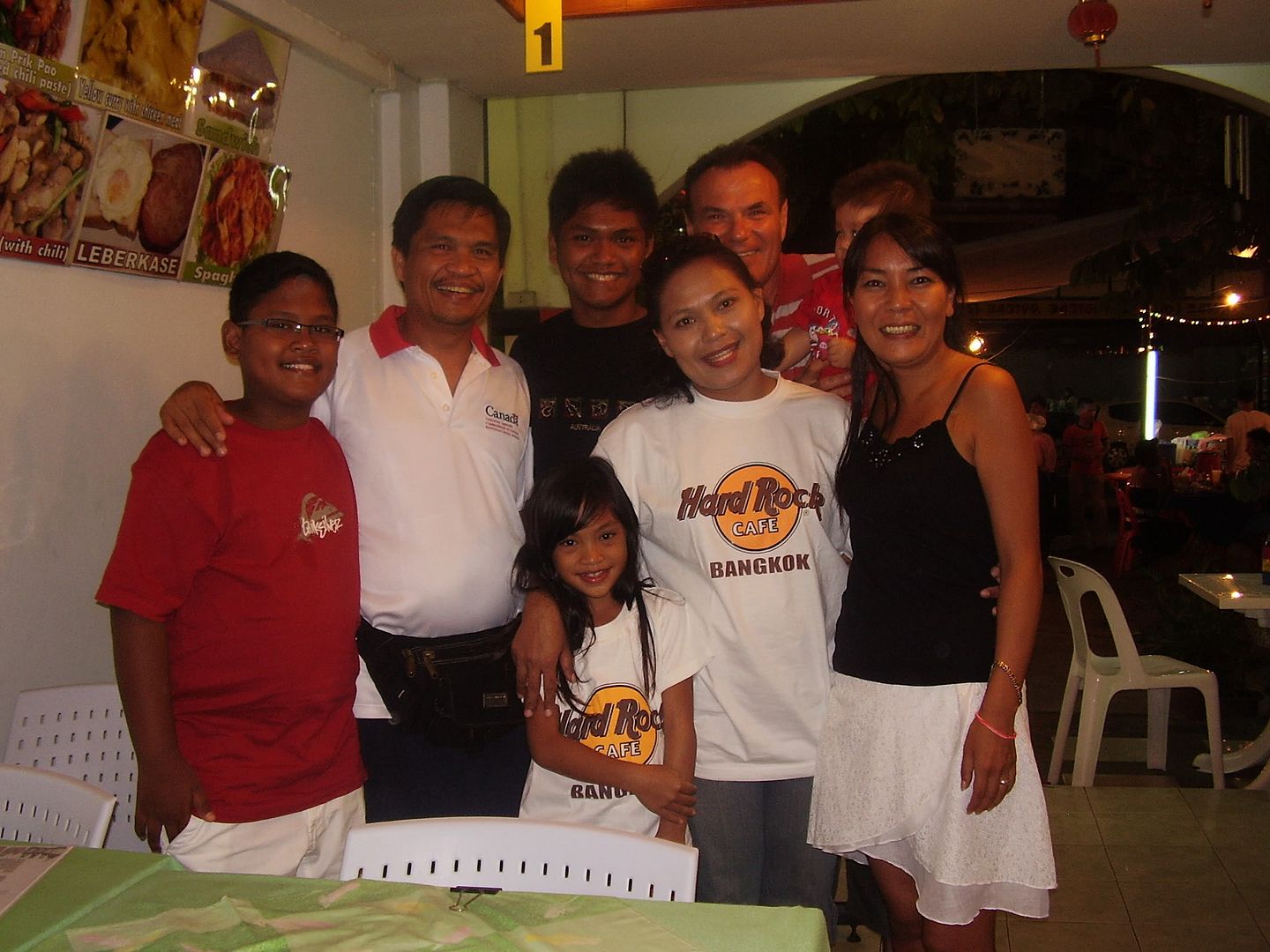 Link
Emi Suto, Japanese Woman who really kindness and helpful person, even though we just meet each other.
Emi Suto, where are you. Please contact me, please.
Emi, please look at this picture.
We took a picture after a dinner at the Malaysian Restauran.

I meet her at bus station early morning, in Phuket. We were at the same overnight bus. After got conversation with her, she help me to looking for a hotel. It was my first time to Phuket, and at the Christmas time and almost all the hotel full. She help me to get a hotel. We went with a motorcycle to find a accomodation. She has lot's a friend there, because she's been there many times. She took me from one hotel to another untul finally we get to Joy's Cafe Restaurant. Very nice to stay overnight there. Very good service, clean also easy to move arround. Not so far from the Patong Beach, around 5 minutes walk.
Joy's Cafe
5 Arronsom, hadd Patong, d
Kathu, Phuket, 83150 Thailand
Tlp. 075-344-770, 076-290176
Fax:076-344-769
Email:joyscafe@loxinfo.co.th
www.joyscafe.com

I'm very lucky to meet her. I can't imagine if I'm not meet her.
Many thanks Emi Suto. You are our Angel for our family trip holiday.
We missed you!